I typically never write poetry. Okay, let me rephrase that: I rarely am drawn to write poetry. That's because poetry only comes to me when I'm down on life, which, yeah for me, doesn't happen often. Nonetheless, back in 2016, it did. At the same time, I was handed a five-word writing challenge. The goal of this challenge was to weave those random words into a story. The two converged, and I gave life to MANKIND by way of poem over my usual prose. Sometimes, sorrow and despair demand to be expressed in ways already shaped by destiny. MANKIND was meant to be written, and, still, to this day, it touches me to the core and pleads to my consciousness every time I read it.
Maybe you've experienced such a feeling of despair before?
If you've ever had those days where everything seems to come crashing in and you feel that there is no point to exert more of your energy because all is lost, then you've been there. I'm not talking about depression. What I'm referring to is a deep, moral sense of responsibility and connection to all beings, the planet, and the universe. This feeling touches on the heaviness of our decisions as a species. In those moments and in that feeling, you are burdened with the world's sorrow. Your observations of the actions of people in general result in disgust and frustration. Evil seems to have wrapped its tentacles around everything, and the fight seems unwinnable. You wonder whether we will ever be smart enough to care enough about our beautiful home; this planet we call Earth. I call this the 'existential awareness conundrum'.
Fortunately, there is an upside to this existential awareness: You see the beauty in nature, the complexity of every living organism, the ingenuity behind every creation, and you are aware of the impact one tiny thing has on everything because it is all connected somehow. You catch that glimpse of unconditional love and forever-togetherness, albeit only on the fringe since our limited minds cannot fully comprehend and define 'that glimpse' with our logic. All you know is that there is a bigger purpose that eludes us. It is not religion or faith. It appears more tangible even though it is not visible. It will make you feel insignificantly small but also significantly important. If we all had this feeling, we would treat each other, and the planet, much differently. I want more of it because I want to learn and understand. Sometimes, I experience this high when I'm living a beautiful day with a clear mind and happy heart. But even then, the dichotomy of this conundrum reminds me of the existential crisis we are facing, because how could we let it all go down the drain so badly?
The good and evil that defines the human race is ever present. People have the best intentions to be and do good. But the results don't lie. There has been little progress despite our technological and evolutionary growth that should allow us to troubleshoot existential and humanitarian threats as a collective. And alas, while we pretend, we keep kicking that can down the road, hoping for the next generation to do better. History repeats.
I would hate to imagine my worst fear coming true: that humans don't matter. That any trace and record of our existence will be wiped out due to our stupidity. Yes, you heard right: When we knowingly kill our habitat while intentionally refusing to prevent our demise on a global scale as the human race, then 'stupidity' is the only smart word choice for our obvious arrogance in assuming that our lives shall go on as before indefinitely. In that sense, I hope that there are no aliens around to study us (now or later), because that is the legacy we would leave behind. Are we really that stupid?
History will repeat. Extinction is a definite possibility considering the past. Today, humans pose an active internal existential threat for sure. And if we don't destroy ourselves before then, some day, there will be an actual external existential threat to Earth and whatever inhabitants are left. Shoot, aliens may fly by one day soon and decide to end our suffering for us (since their stupidity meter went off the charts when pointed at Earth).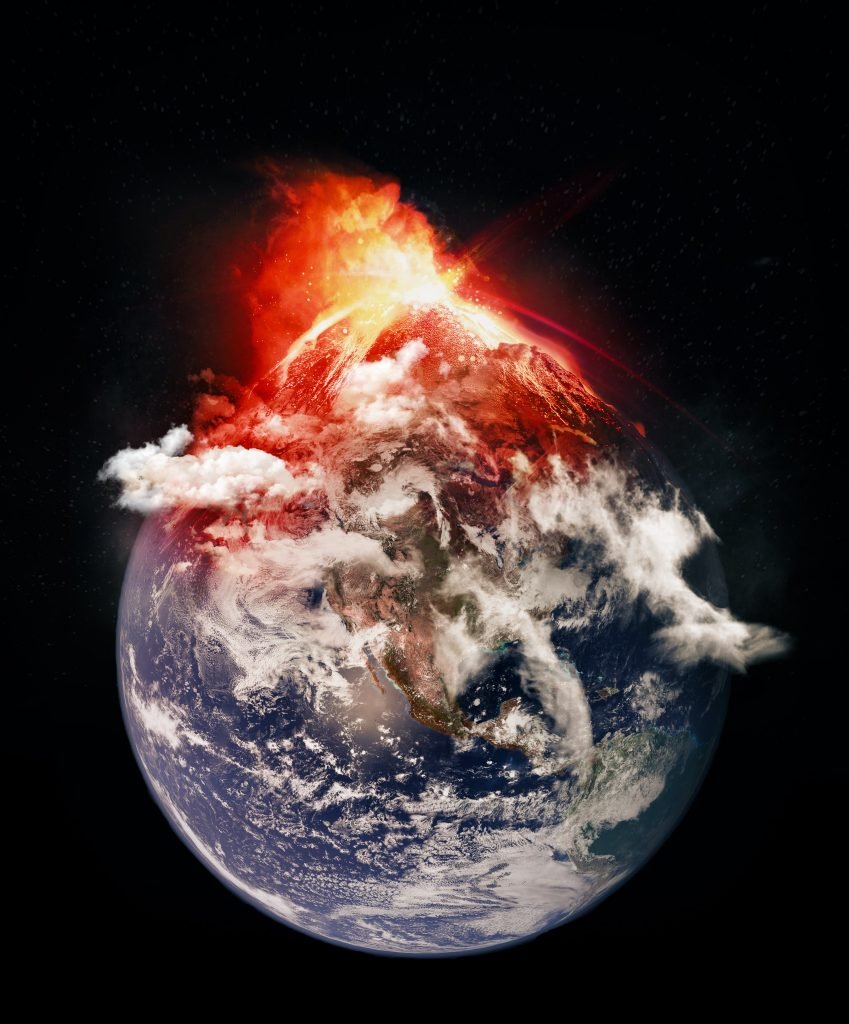 Honestly, I want humans to be around somewhere in the universe to watch in safety when that next Earth (mass) extinction event occurs. For that scenario to be anywhere near feasible, humans must work together for many, many, really…many moons in order to have the advanced technology and social aptitude to escape or survive. That is the only way we can make it as a species. Forget greed, hate, selfishness, vanity, prejudice, and ignorance. Those attributes truly do not matter on any level. If humans could look beyond the now and themselves, humanity may have a chance. Saving our planet to remain inhabitable for us must be our priority before we can get off this rock. Getting off this rock should be the absolute last resort; not our go-to for justifying or excusing trashing it.
I want humans to matter in the best of ways. Not as contributors to our extinction but as collaborators in preventing it and in becoming enlightened enough to respect and value, even honor, all life.
MANKIND, the poem, represents my anger, sadness, powerlessness, and deep despair. At the same time, it is an apology to Mother Earth.
We do matter. You matter. We must do our part to be remembered as having existed. And by that, I mean existed as stewards and preservers of life in general.
The ashtray of humanity
can be found anywhere
beyond the curtain of pretend. 
Ugly,
rotten,
mindless,
neglected.
But truthful.
It reveals what does not
want to be understood. 
It was glorious
in the beginning.
It was righteous. 
The order of the universe
had dictated
the evolution of humans. 
The replay button hit a few times
meant nothing;
and so the unassuming
active participation in the next extinction
began. 
In time,
the pencil mark of humanity
will be erased.  
What use can be made
of intelligence
when all that once was beautiful
will suffer the fate of not
having mattered? 
Mankind's time,
fleeting faster than
a hummingbird's need to survive
one night
on the nectar collected
before darkness. 
Living now,
because tomorrow may never come. 
Deciding not to care,
because there will be no
imprint on the pillow.
The flag has been raised
on Earth's mailbox.
There currently is no Planet B.
Eventually, we will need one.
With time, we may find one.
Do your part.
Be kind.
Think.
Do.
It is not survival of the fittest.
It is survival of the smart species only (and/or cockroaches).
Thanks for reading! I'm Petra, and I'm an author, speaker, and women's advocate.
While my passion is advocating against sexist oppression, I love to write about all things that connect us as humans.

If you enjoyed it, support me: The biggest compliments are comments, followers, likes, and shares!